Introducing a new generation low cost method to safely and easily
accept online credit card payments from your website
or
shopping cart
without any on-going
payment gateway transaction fees or charges
.
Australia's most affordable
internet credit card payment gateway
, e-Path, delivers a uniquely easy and secure system engineered from the ground up to comply with, and in some areas exceed, the security standards and requirements of the

Payment Card Industry Data Security Standards (PCI DSS)
.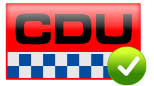 e-Path also complies with

CDU (Critical Data Unplugged)
, a new initiative born from Police and law enforcement advice the world over on how to achieve the ultimate security for critically sensitive data in respect to the increasing risk and vulnerability of the internet. The initiative advances the ultimate security ideal for protecting all forms of critical data in the internet connected world.
With e-Path there are...

NO
monthly fees

NO
fixed or % cost per transaction

NO
maintenance or reporting fees

NO
payment gateway transaction fees or charges

NO
minimum or maximum number of transactions

NO
minimum or maximum $ value of transactions

NO
complex programs to install on your server

NO
expensive SSL and IP address to purchase for your website

Become instantly PCI compliant online
e-Path is a
manual credit card payment gateway
that provides the complete secure PCI compliant front-end environment (unique and exclusive to each gateway client) that enables your customers to safely make a
credit card payment charge
authorisation to you from the internet. e-Path is the secure 'gateway', in the true meaning of the word, between your customer and you.
Being a
manual payment gateway
means that when someone makes a payment, credit card details are entered by the business owner into their
merchant account
facility to process the charge on the card, just like when receiving credit card payments from over the phone, by fax machine, via postal mail order or if someone pays by credit card in person.
e-Path is a low cost super secure method to
accept credit cards online
where you will uniquely have full control over what is accepted and charged into your own private
merchant account
. No more risking things with blind transactions being performed straight away online without you knowing about it.
So, if you are looking for a method to
accept credit cards online
via a

CDU
and

PCI DSS compliant
service and like the idea of saving a considerable amount of money then you are reading the right website!
Although our low fixed yearly price and the absence of all ongoing gateway fees and charges is powering our appeal, it is in fact in the area of security where you as the business owner will benefit the most.
e-Path removes much of the core vulnerability and risks that have plagued the
online e-commerce
industry and burdened online businesses with excessive costs ever since
e-commerce
began. This bold initiative to re-engineer the system from scratch has resulted in not only a less costly alternative method to
accept credit card payments online
but also one that delivers greatly improved levels of
security and protection
for all parties involved in the process.
With e-Path everyone benefits, you as the online business owner, your online cardholder customers, your merchant account facility provider and even the card vendors themselves. This is what e-Path is all about.
In a nutshell, here is exactly what using e-Path and
manual offline processing of credit card payments
received online from the internet can mean for ...
| | | | | | | |
| --- | --- | --- | --- | --- | --- | --- |
| The Business Owner | | The Cardholder | | Banks (merchant accts) | | Credit Card Vendors |
This is the ideal service for any business owner who does not want the risks associated with a system automatically and blindly accepting online orders from anonymous individuals where the charge is performed 'live' on the open internet without them knowing about it - as what happens with typical 'real time' credit card payment processing gateways.

With e-Path the online business owner finally is in control over what orders are accepted and what credit cards are charged into their own private merchant account.

A much less expensive system to begin with.

No gateway transaction fees

and e-Path is one of the all time most affordable credit card payment gateways.

Easy to connect to. No special programs or server side configurations needed.

No costly SSL or dedicated IP address needed for your website. Your gateway will be fully protected by THAWTE SSL provided by e-Path. But e-Path still recommends you obtain an SSL for your site to ensure the normal ordering processes (before and after e-Path) are also secure.

No

PCI compliance certification

needed for your website because your website doesn't touch credit card data. Your secure e-Path gateway is PCI DSS compliant which means you will be

accepting credit cards online

in accordance with PCI requirements.

Your

merchant account

is completely removed from the vulnerability of sitting open to everyone on the open internet. Gone are the days when anyone anywhere can transact a stolen credit card 'live' into your merchant account without you knowing then you have to wear the cost of the loss down the track. That insane risk ends with e-Path.

If you have an existing EFTPOS terminal approved to allow card not present transactions to be entered (MOTO enabled), then you may not need another merchant account at all.

e-Path delivers the critical security and control that is completely missing from when you have a credit card payment processing gateway performing 'live' transactions in real time on the open internet - which is the number 1 way online credit card fraud is perpetrated in the world today. With e-Path criminals will NOT be able to instantly transact fraudulent payments live and instantly into your merchant account on the net without you knowing.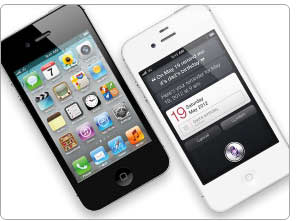 What was always the exclusive domain of costly third party 'middles-man' payment processors is no longer. Banks in Australia and all over the world are now getting serious about providing inexpensive and highly secure credit card payment processing solutions directly to merchants via Smartphone apps and online virtual terminal sites for tablet PC's, iPads, laptops and the humble desktop computer systems.
With such a service approved for MOTO (Mail Order Telephone Order)/MST (Merchant Submitted Transactions), you can enter the card details received by phone, fax, physical mail postal order and e-Path directly into your Smartphone, tablet PC, iPad or laptop to immediately charge the card yourself.
To top it off, you simply can not beat dealing directly with your bank for these types of services. You may be pleasantly surprised to find the virtual terminal/virtual POS payment processing service with your bank is considerably cheaper than if you had an external third party payment processing 'middle-man' provider added to the equation.
To learn about these new merchant facilities :

Vitrual Terminal Merchant Facilities

For those with an existing EFTPOS terminal already approved to allow card not present transaction processing (MOTO/MST enabled), then to start accepting credit card payments securely from your website or shopping cart you will only need an e-Path payment gateway service, nothing else.
Utilising an existing EFTPOS terminal to charge received payments negates the need for another costly internet based merchant account facility altogether but you will need to ensure your terminal is approved by your bank for MOTO/MST processing.
For those businesses without a method to process a charge on a credit card you will need to obtain a merchant account service from a bank.
The newer breed of merchant account facilities, usually referred to as 'Virtual Terminal' or 'Virtual POS' facilities, will give you a secure bank hosted page/service to go to on your Smartphone, iPad, Tablet PC, Notepad or desktop computer that enables you to process a charge on a credit card yourself, no costly middle-man!!
Newer technology is enabling banks to provide this type of functionality on Smartphones via bank created and approved Smatphone apps. This is new technology so please check with your bank about the availability of these types of apps for your Smartphone.
All of these are excellent solutions because you can then receive credit card payments via numerous card not present ways, such as if someone was to pay you over the phone, by fax machine, send you a completed mail order or via e-Path and process yourself.
The tangible advantage of these types of merchant account facilities is they are relatively inexpensive and absolutely guarantee you remain totally in control of what credit cards are charged into your own merchant account facility.
No more risking it with blind e-commerce transactions processed 'live' and instantly on the open internet by anonymous individuals and into your account without you knowing!
To learn more about merchant account requirements, see:

Merchant Accounts Requirements